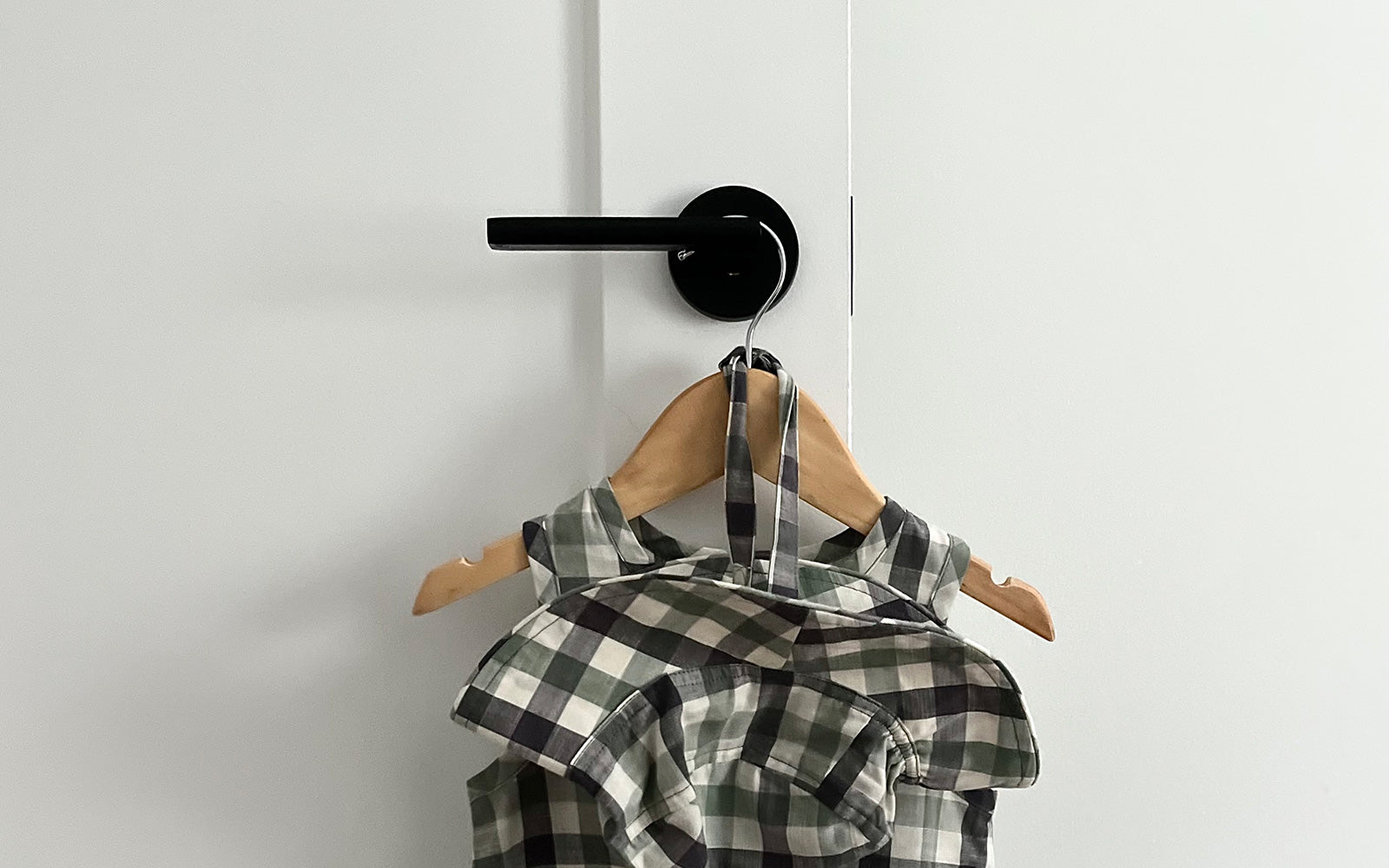 Jodi Lopez started her blog and social media channel, Jodi BLK, as a creative outlet in 2014. Her sense of style came naturally because of her love for interior design and fashion, so it made sense to share it with her online audience. Our latest blog gives a peek at her home and its high contrast, high fashion style.
Jodi recently renovated the top floor of her family's Toronto home. This included the primary room, their son's room, the new baby's nursery, and the main bathroom. She installed Viaggio's Circolo rosette with Milano lever because of the sleek, modern look. When asked how she liked the product, Jodi stated, "I love the high-end feeling of the hardware. It feels substantial in your hand." They plan on incorporating it on the main floor once they move on to renovations there.
When asked if she learned any tips or tricks about door hardware, Jodi replied, "I made sure that our new door hardware goes well with our lighting. They don't have to match but should have the same vibe." She also feels that choosing door hardware for your home is just as important as picking a paint color.
Jodi describes her style as minimal, warm Scandinavian. She sources tons of inspiration on Pinterest and Instagram and then curates her final ideas on a mood board. For more minor home transformations, she starts with paint as an easy way to refresh a space. She notes, "You can paint the walls, doors, and trim and then switch the door hardware so it feels brand new."
The budget and neighborhood were important factors in choosing a house to buy and renovate. She was also looking for a home that needed a ton of work but had good bones/flow. A tip Jodi has for those looking to do home renovations is, "Do your research when it comes to contractors." And as many others have noted, always get multiple bids and know it will take longer than expected.
Thanks to Jodi for sharing her lovely home and great sense of style with us!