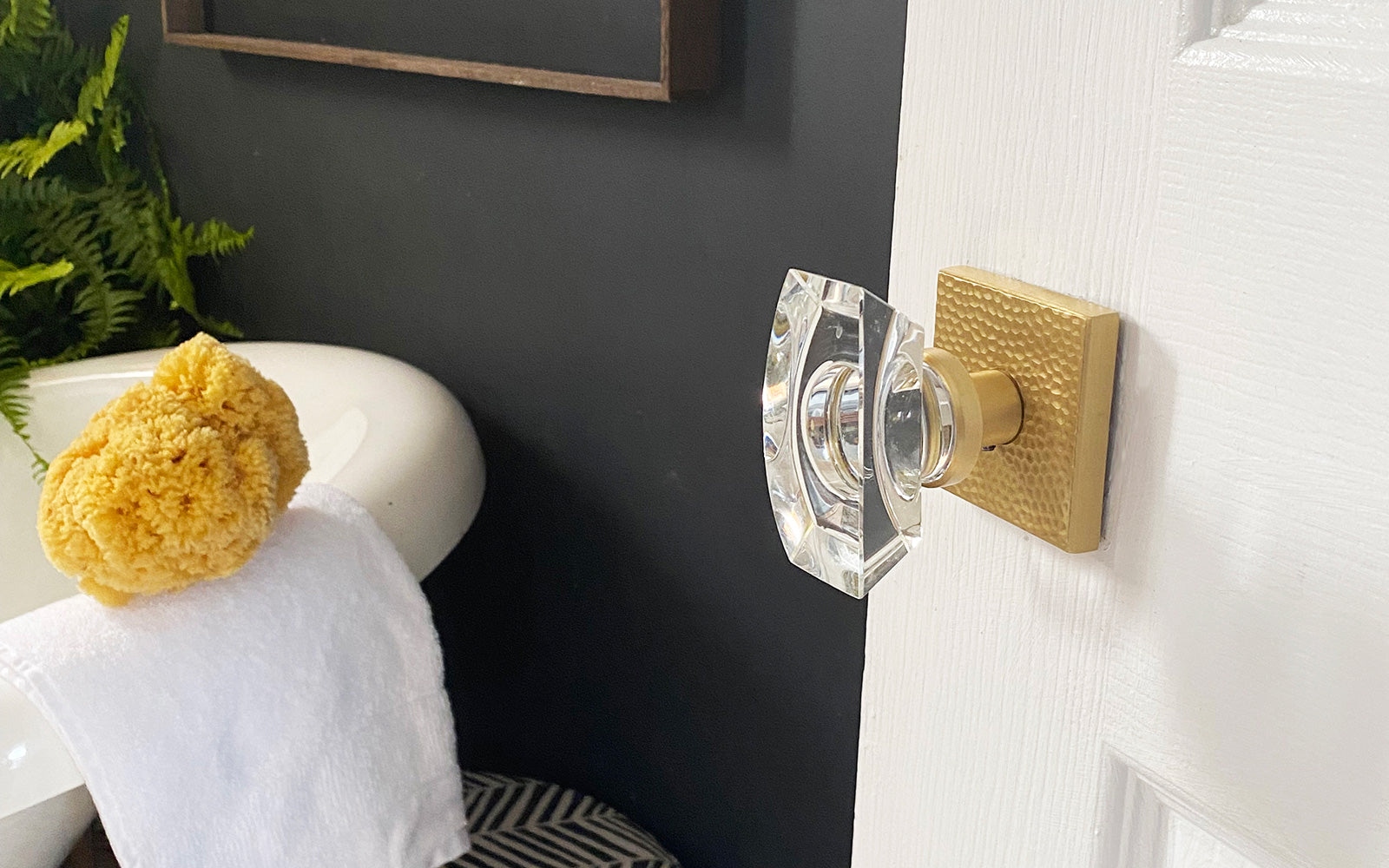 Carly Bowden runs the Instagram account The Boho Lake House, featuring inspiring snaps of her beautiful lake-side pad. She also shares tips and tricks on making the most of your home. Carly recently installed Viaggio Hardware on a few doors to add luxurious glamour. Scroll on to see more of her home details.
Carly chose the Quadrato Hammered Rosette with Stella Crystal Knob in Satin Brass because she wanted a classic feel with a modern touch. She felt there was a great selection and ultimately wanted something with a ton of character and charm. Since she believes small touches can make a big difference, Carly chose the proper hardware!
When asked if she would use this hardware again, Carly said, "I would be happy to use these products again. They're a beautiful feature in the home." She also noted the ease of installation and how she installed her sets in one day. The biggest tip she has for those who will be adding new door hardware in the future is to sand the door and repaint it before installation.
Carly's style is very eclectic. She loves to add vintage elements to her bohemian style and notes, "Your home should be unique to you. I choose what feels right." She is not one to follow trends and finds inspiration from unlikely sources to put her own spin on.
When working on projects, Carly prefers to focus on one thing at a time to keep everything manageable. Her house sits on a beautiful lake, so she has been taking her time with minor updates to make it the charming boho lake house of her dreams. Thanks to Carly for incorporating Viaggio Hardware and sharing the beautiful results with us!