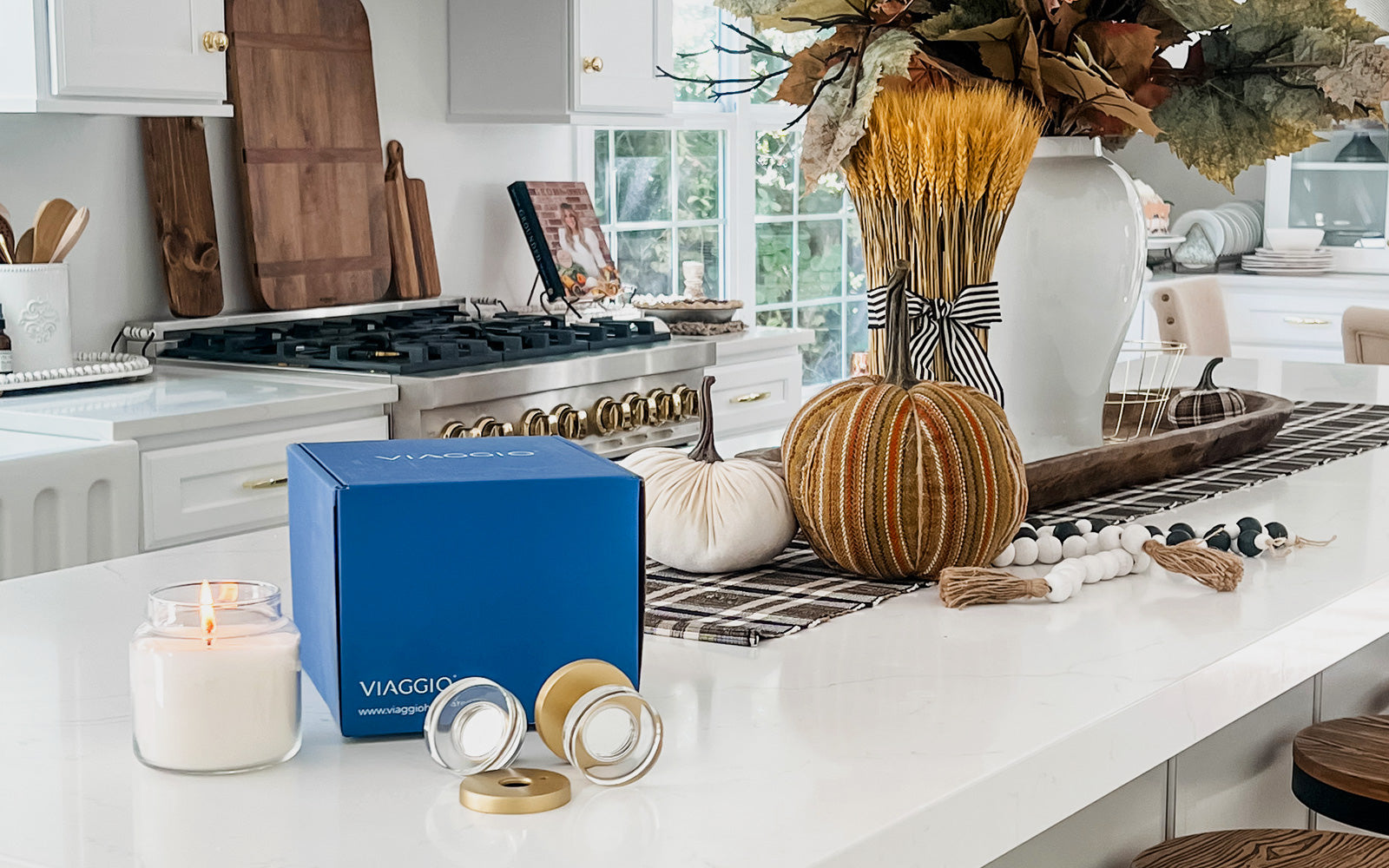 As the air turns crisp and leaves begin to fall, it's the perfect time to update your home's interior with contemporary fall decor that combines the latest trends with timeless details. This blog will delve into the vital elements of contemporary fall home decor, including abstract patterns, natural finishes, vintage treasures, and a warm-toned color palette.
Let's create a chic, inviting space for the season!
Abstract Patterns: Artistic Elegance
Contemporary fall decor embraces abstract patterns that add a touch of artistic elegance to your space. Incorporate throw pillows, rugs, or wall art featuring abstract designs in earthy tones like deep blues, warm grays, and muted greens. These patterns can add a modern and sophisticated edge to your fall decor, creating a unique visual interest.
Natural Finishes: Eco-Friendly Aesthetics
Natural finishes are a hallmark of contemporary design and are perfect for fall decor. Choose furniture and decor from sustainable materials like bamboo, reclaimed wood, or cork. These eco-friendly finishes look fantastic and contribute to a more sustainable and nature-inspired living environment.
Vintage Items: Nostalgic Charm
Vintage finds bring a sense of nostalgia and charm to your contemporary fall decor. Scour thrift stores, flea markets, or online marketplaces for unique vintage items such as mid-century chairs, retro lighting fixtures, or old-world artwork. Incorporate these vintage treasures into your contemporary space to create a blend of old and new that's both stylish and inviting.
Warm Tone Colors: Cozy and Inviting
Embrace a warm-toned color palette for a cozy and inviting ambiance. Opt for hues like deep rust, rich mustard, soft terracotta, and warm caramel to infuse your space with fall's comforting colors. Use these warm tones on walls, furniture, and accessories to create a harmonious and inviting atmosphere perfect for the season.
Add Contemporary Fall Elements to Your Home
Contemporary fall home decor trends allow you to create a chic, inviting space that seamlessly marries the latest design elements with timeless classics. These trends will keep your living space fresh, elegant, and welcoming throughout autumn. So, go ahead and start decorating to celebrate the beauty of fall in a contemporary style.
Here at Viaggio Hardware, we understand the intricacies of contemporary design, it can be found all through out our hardware.
For more contemporary design inspiration, head over to our blog >